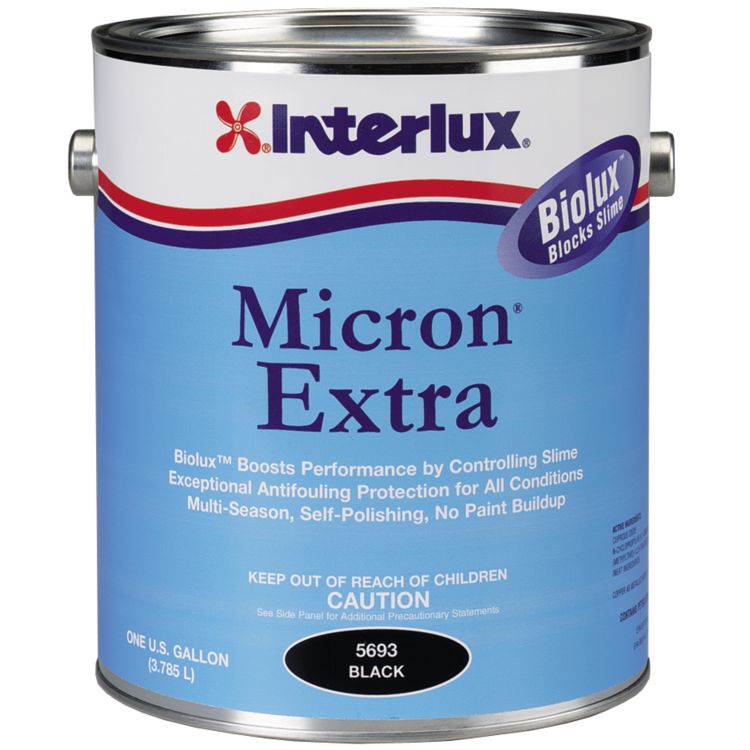 It's BAAaaaaaack! 
Exciting news everyone! Irgarol, the magical deterrent of slimy stuff, is back in some bottom paints! 
According to BASF, the company originally responsible for Irgarol, "it
is a highly specific and effective inhibitor of photosynthesis which can control fouling of marine surfaces caused by algae."
Apparently, during the process of business' changing hands, a permit to produce this chemical powerhouse was
overlooked and expired. In early 2015, paint companies were left scrambling to figure out a replacement for the magical ingredient. 
Thanks to AkzoNobel, the parent company to Interlux, the secret potion is being produced again and is now available in Interlux Ultra, and Interlux Micron Extra. 
While the paint may be a little more pricey than other options, paints with Irgarol are considered the best dual-biocide solution available. Dual-biocide paints are relevant in bottom boat paint, particularly in places like San Francisco Bay that have, easily put, dual threats to your bottom.  They are able to deter "hard" attachers, such as barnacles, as well as "softer" threats like grasses.
As an example, for KKMI customers, Interlux Micron Ultra is currently running $290/gallon & Micron Extra is $327/gallon*. While the competing Petit paint without Irgarol, is $255*. WELL worth the extra dollars and cents in peace of mind. 
*Pricing is current at time of this posting 6/1/2017. Please call for current pricing.  
---
KKMI is your one stop full service Northern California and San Francisco Bay Area boatyard providing unbeatable service, competitive prices, and outstanding workmanship. Specializing in boat bottom paint, boat hauling and storage, boat carpentry, fiberglass gelcoat and repair, rigging and much more, KKMI's North Bay Boatyard location in Sausalito and East Bay location in Point Richmond are here to serve all of your Bay Area boating needs. For great prices and service you can trust, make KKMI your SF Bay Area and Northern California boatyard specialist and give us a call today.